Today's banks are suffering from shrinking margins, niche players are taking over business from banks, branch office costs are extremely high. At the same time, adding new killer features to the internet bank is painstakingly slow and bleeding edge functionality stays as a wet dream. We have a proven track record of solving these problems for banks.
We have built a number of internet banks according to our suggestions and feature ideas. The following are 3 examples of our work.
Bank Saint Petersburg
BSPB has shown decent growth in all internet-banking related areas since launching our tailor-made solution on 2012.
from 40k to 211k
Active internet bank users growth
70%
70%
Consumer credit contracts opened online
60%
60%
Retail deposits opened online
Ural Bank of Reconstruction and Development
UBRR is a good sample of how banks who usually are pretty conservative can build top notch user experience on their internet bank.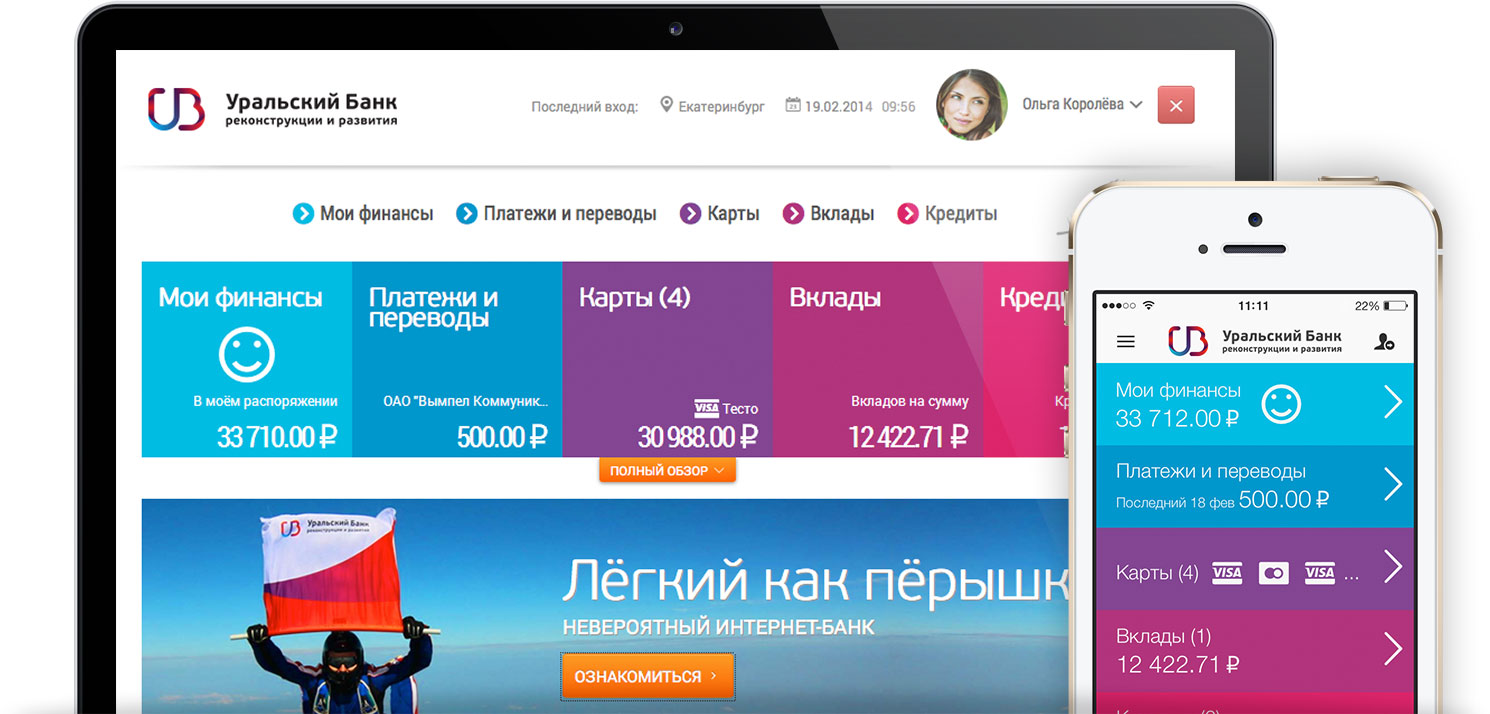 Bank «Prime Finance»
There is no vendor lock in. Prime Finance, having its own strong technical team, did all the integration work in between our Internet bank and their back-end systems themselves. As a result, the bank was launched for internal use 2 months after we had started.
Proven track record
In Codeborne we have 15+ years of experience in building internet banks. We have been consulting banks on how to grow their internet bank customer base. We know how to increase the number of transactions in internet banks. We know how to increase the sales of bank products in internet banks. For both retail and corporate users.