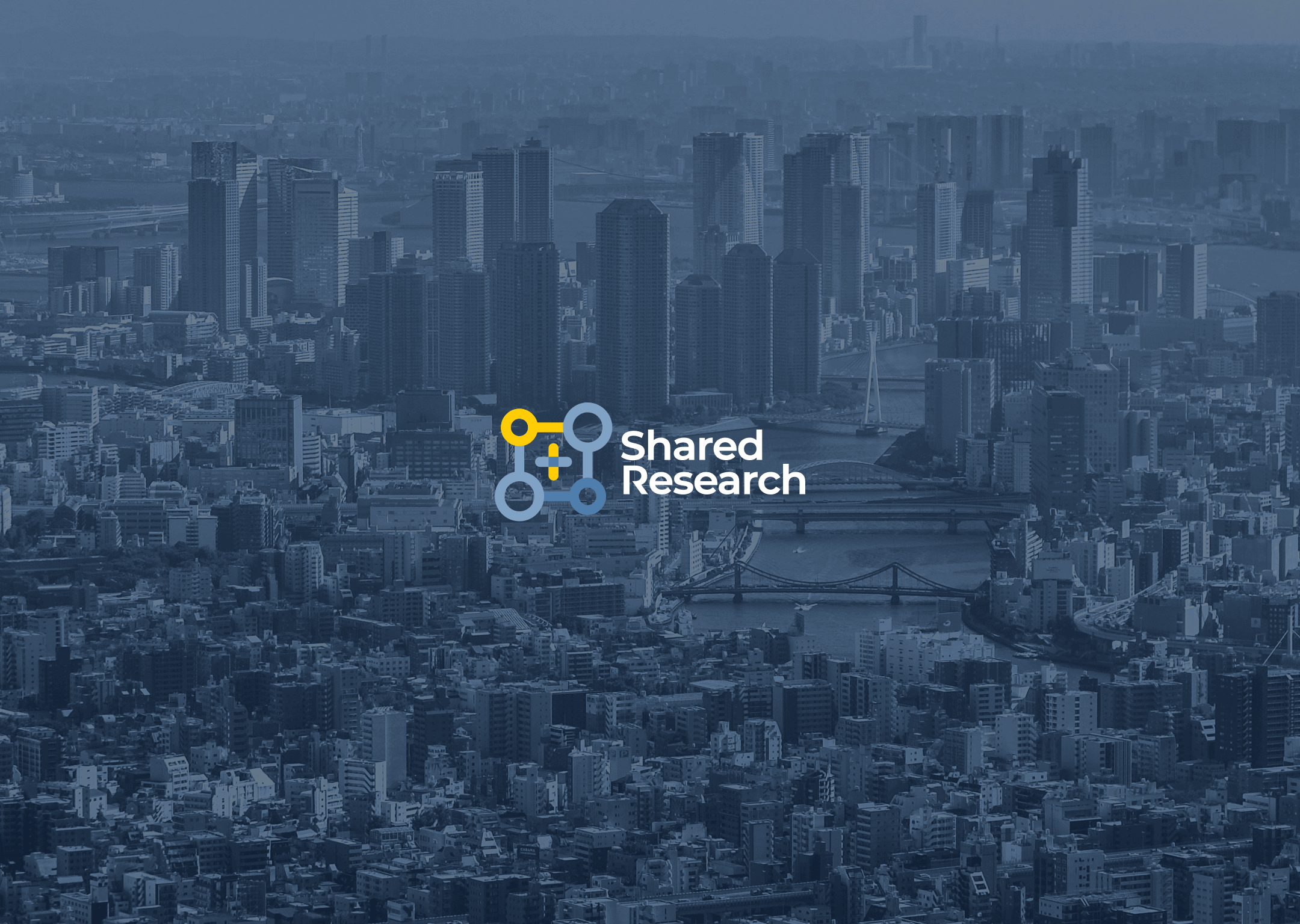 How to make a financial report conversation starter?
Shared Research brings Japanese stock market companies closer to the international investment community.
You might know something about stock exchanges and perhaps made a few investments yourself. There is a significant one also in Tokyo with around 2000 listed companies. The Tokyo stock exchange works in similar ways as the rest of the world, but the primary language in use is Japanese. Taking in account that English language proficiency level in Japan is discouragingly low (ranks 78 out of 112 countries by EF EPI 2021), this can make it challenging for Japanese companies to get international investors on board with their extensive funds and fresh ideas.
Shared Research covering the gap
Shared Research is a company that covers hundreds of Tokyo stock exchange companies of various sizes. Specialising in thorough financial reports for Japanese companies and in report translation to English for international investors. Connecting international investors with Japanese companies.
What problems was Shared Research facing?
Shared Research has been writing financial reports for decades and has published extensive amounts of knowledge. The problem they were facing with their reports was that they did not have much visibility to the public outside Japan. Their reports were all in PDF format, which is not a great format to read on smaller devices.
We had the pleasure of participating in the launch of their new investor-facing solution which has the aim of solving the visibility issue and building new investor features on top of their foundation of financial reports.
How did we make the new Shared Research website a success?
Created a modern way to read and share reports
Introduced personally customisable reports with the MyReport™ feature
Improved website findability via search engines
Implemented seamless human translation feature to overcome language barriers
Let's look at them in detail.
A modern website for sharing reports
Up to this day, the PDF format remains the mainly used format for both private and institutional investors. This choice is more about habits and industry standards rather than about convenience and flexibility. By introducing the web format it is possible to read reports on any device from mobile to desktop computers. A dark theme was introduced to customise the reading experience even further.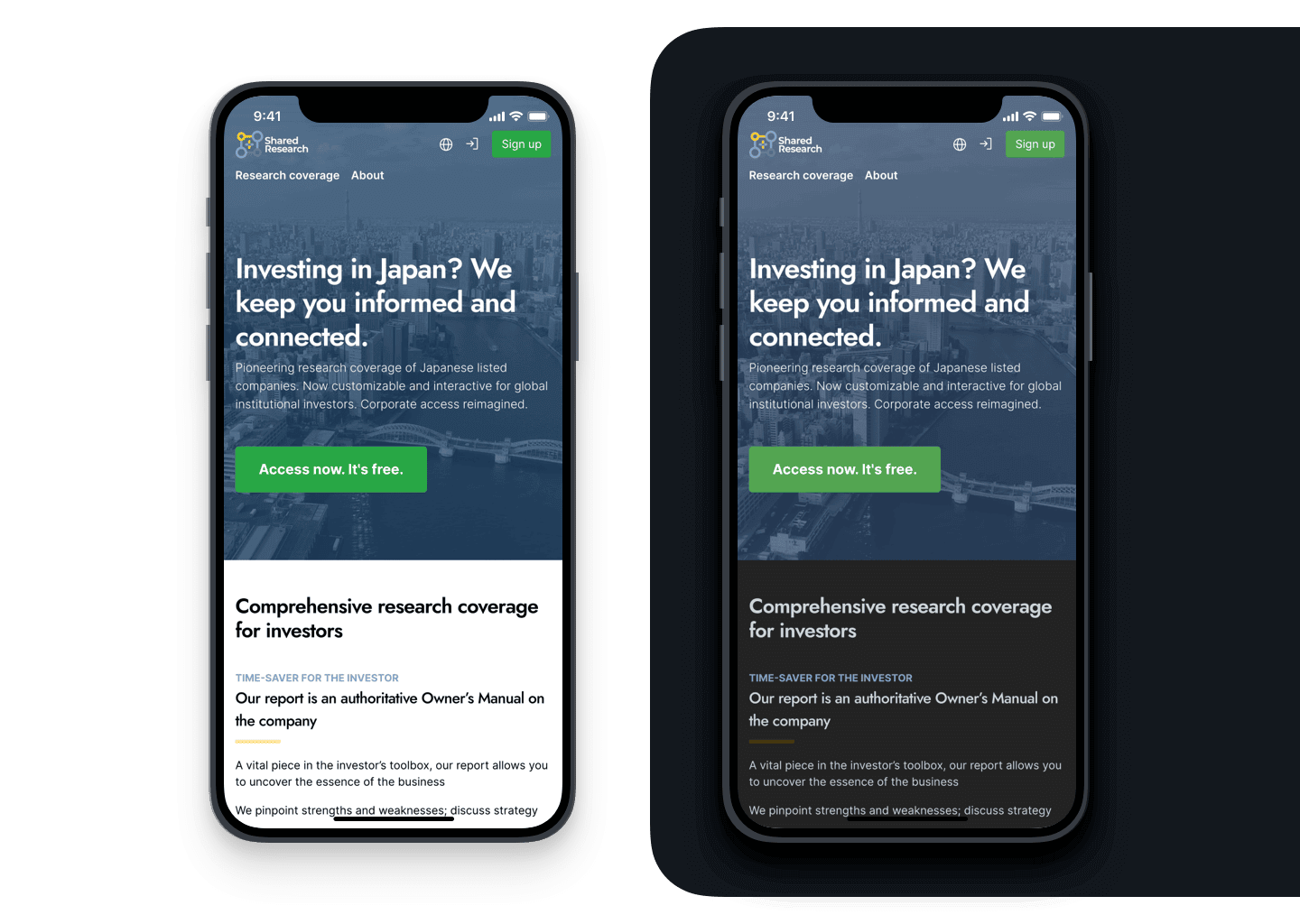 Personalised reports with MyReport™
Nobody has the time or patience to scan up and down a document that is tens of pages long. Investors tend to have an interest in certain parts of the report. For that, we have introduced a feature called MyReport™ that allows you to pick the bits and pieces of these lengthy documents that interest you. You can add comments, highlight content, and print out a refined version of the report that you have made your own.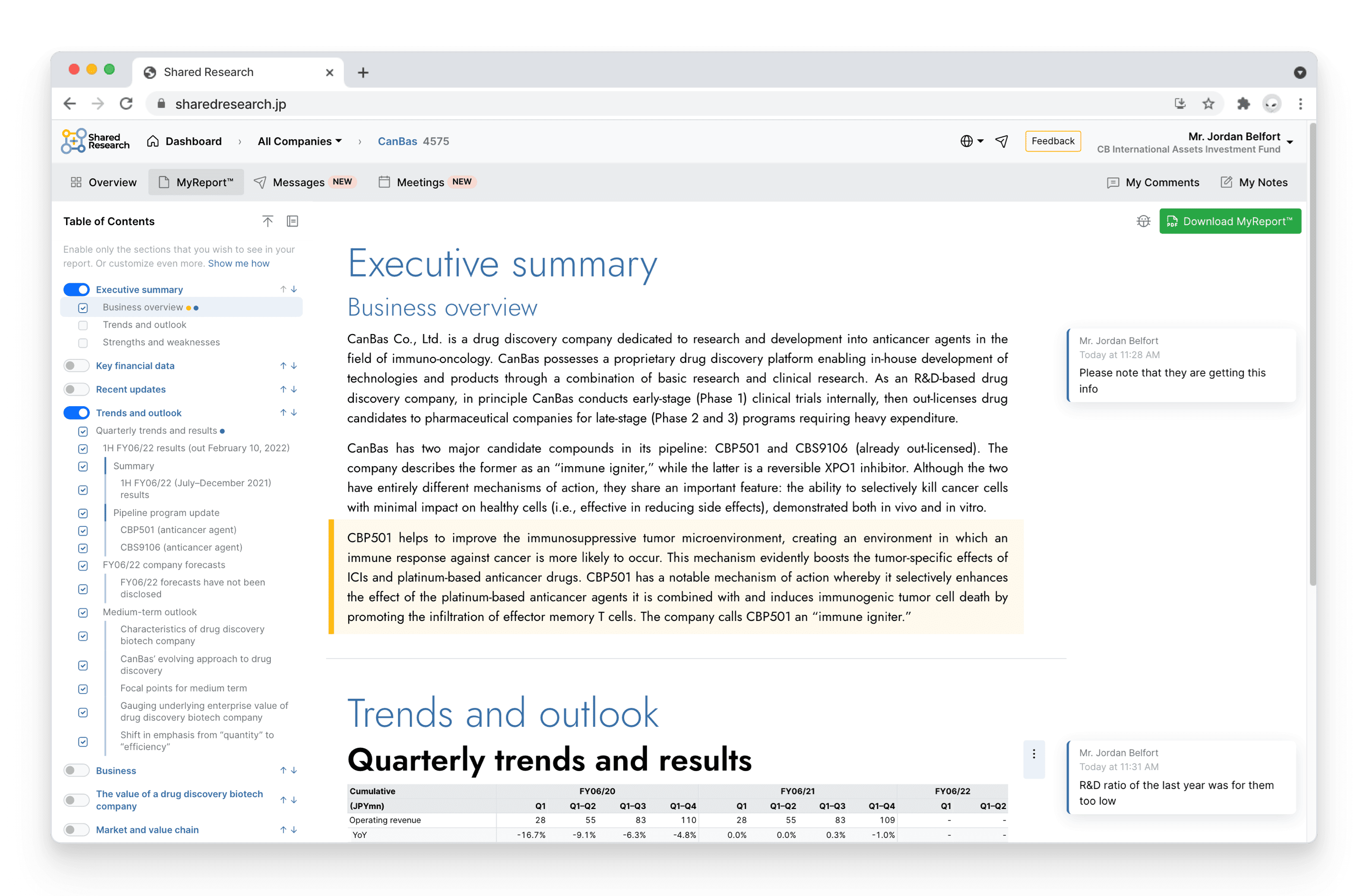 Improved website findability
Shared Research website already had existing traffic on their website but they were not using SEO to their full advantage. In many cases, the report PDFs were directly indexed to Google meaning that the reader would probably in the end close the PDF and never see or use their website.
With the new web platform, their PDFs came to life. Taking the content out of the PDFs made it possible for the reports to be ranked higher in search results. Now, when searching for a Tokyo stock exchange company which they cover, it is highly likely that it shows up in the top suggestions. The new site's unique user visits have doubled when comparing the year before and after the new platform was published.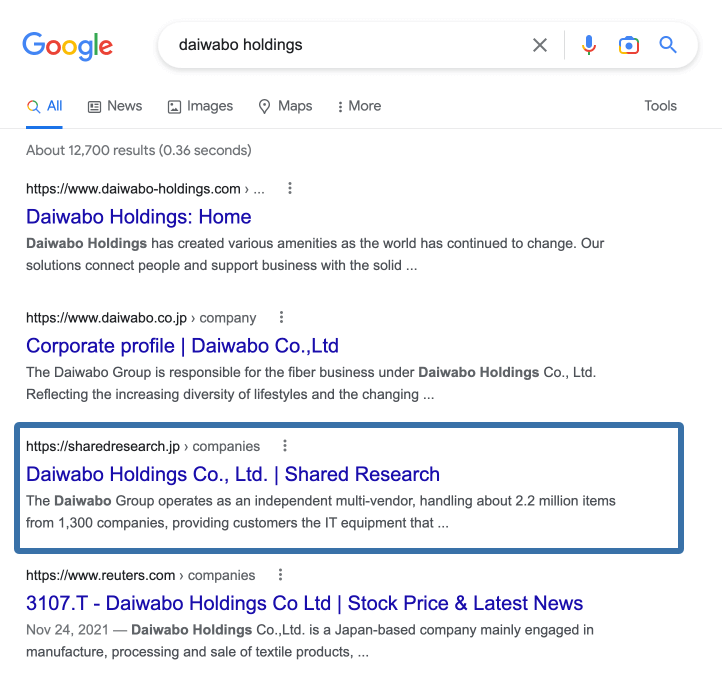 Seamless human translation
This is what we think is one of the most peculiar features the new system has. Communicating between Japanese and English is challenging for both investors and companies. The "Lost in translation" effect is highly likely to happen when using automated translation tools at this level of communication.
The new web platform helps to navigate these language barriers, by providing seamless human translation. Meaning English-speaking investor can send their message to the Japanese-speaking company without worrying about translation or miscommunication. Using the Shared Research platform the message will be translated into Japanese and sent to the company. (Japanese and English are very different languages so real translation helps to keep the message correct)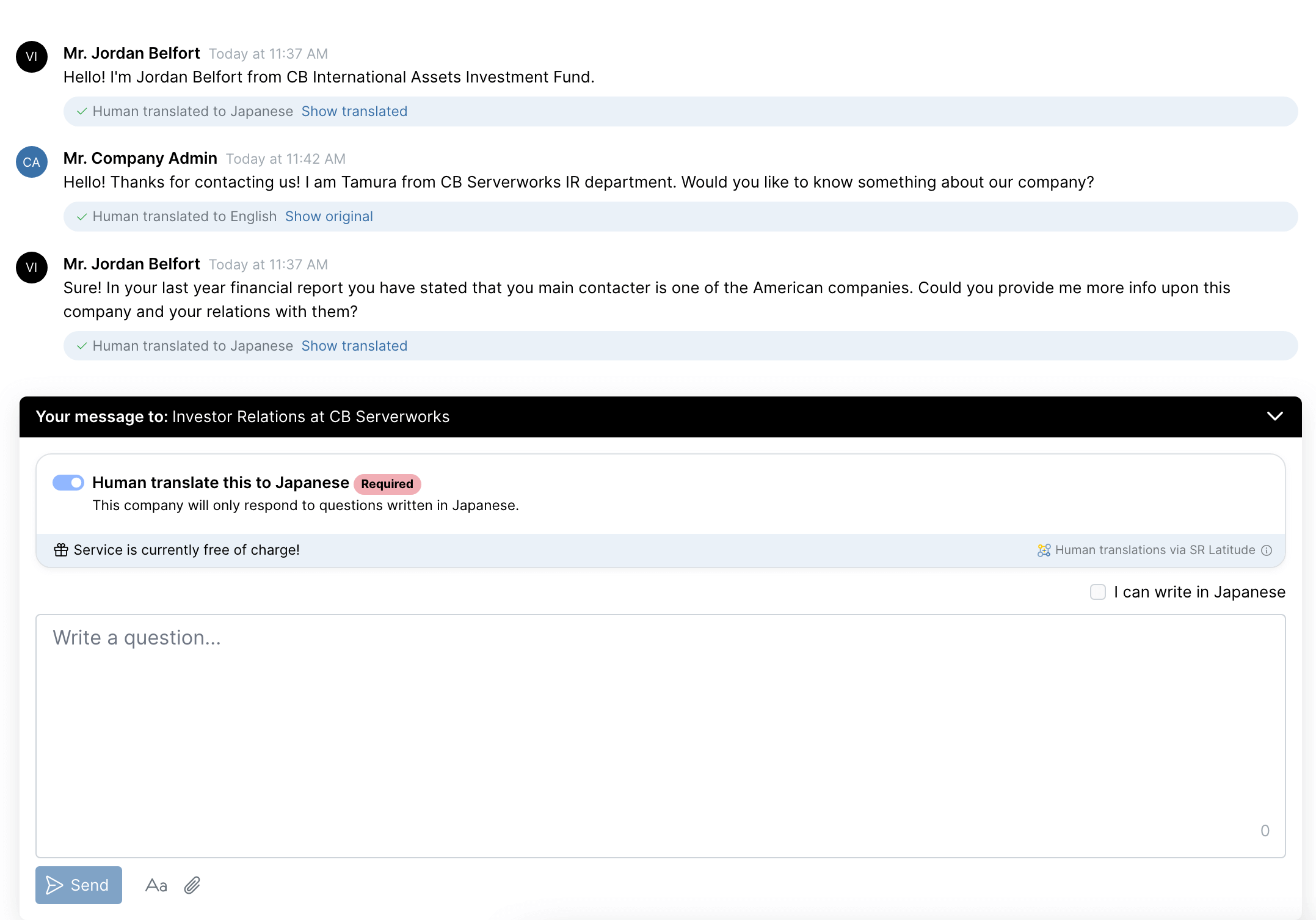 Not the end but a new beginning
This project is breaking down boundaries between Japan and the rest of the world. The current plan is to add to the reports and bring investors and Japanese companies together by providing services like setting up meetings.
Besides improving web experience, we helped them optimise their financial report writing and publishing. More on that in another post.
Interested in seeing the final result?
Have a look at the Shared Research website at sharedresearch.jp.
Read our previous post on working with Japanese companies:
Our recent stories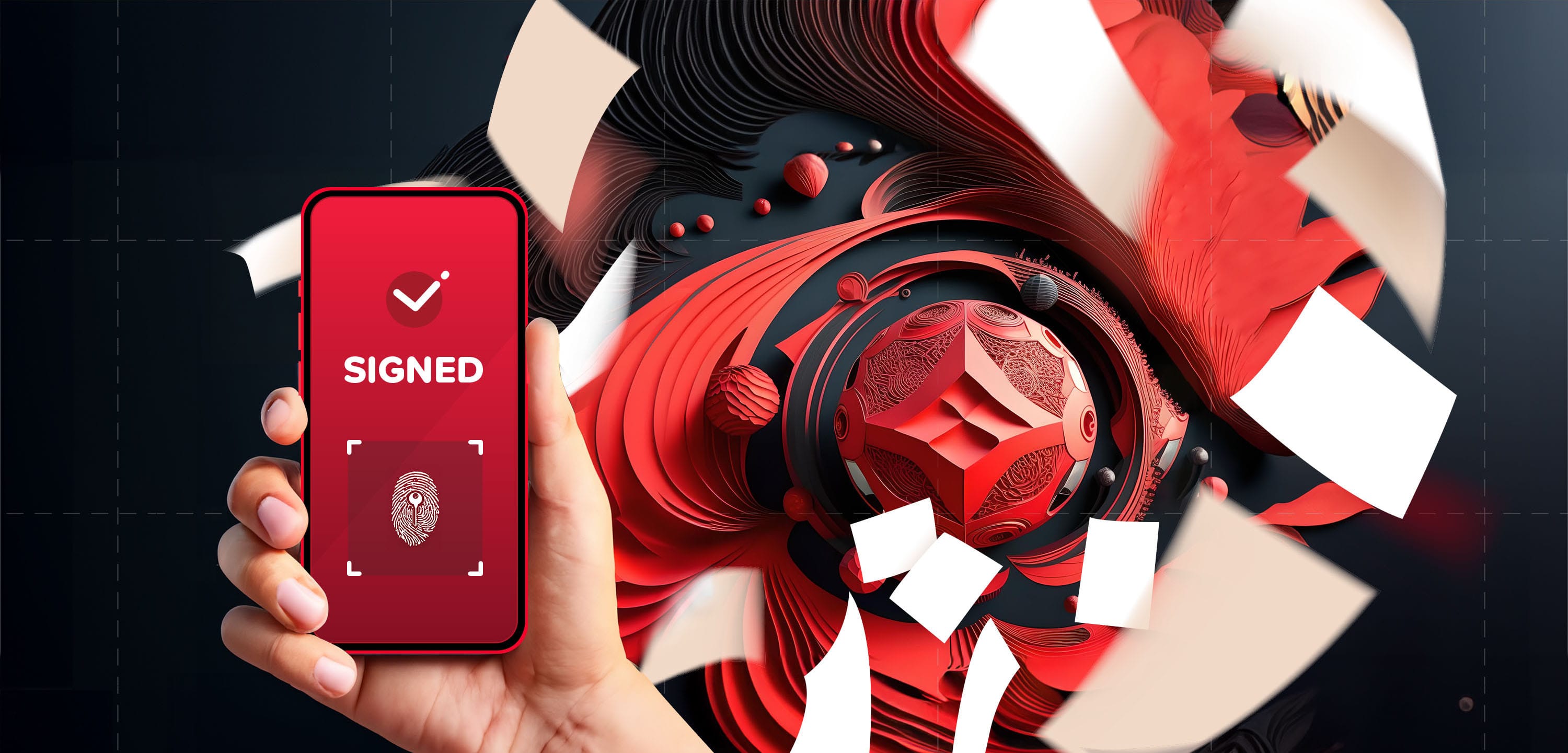 How we enabled IuteCredit customers to sign agreements using their mobile phone's biometric data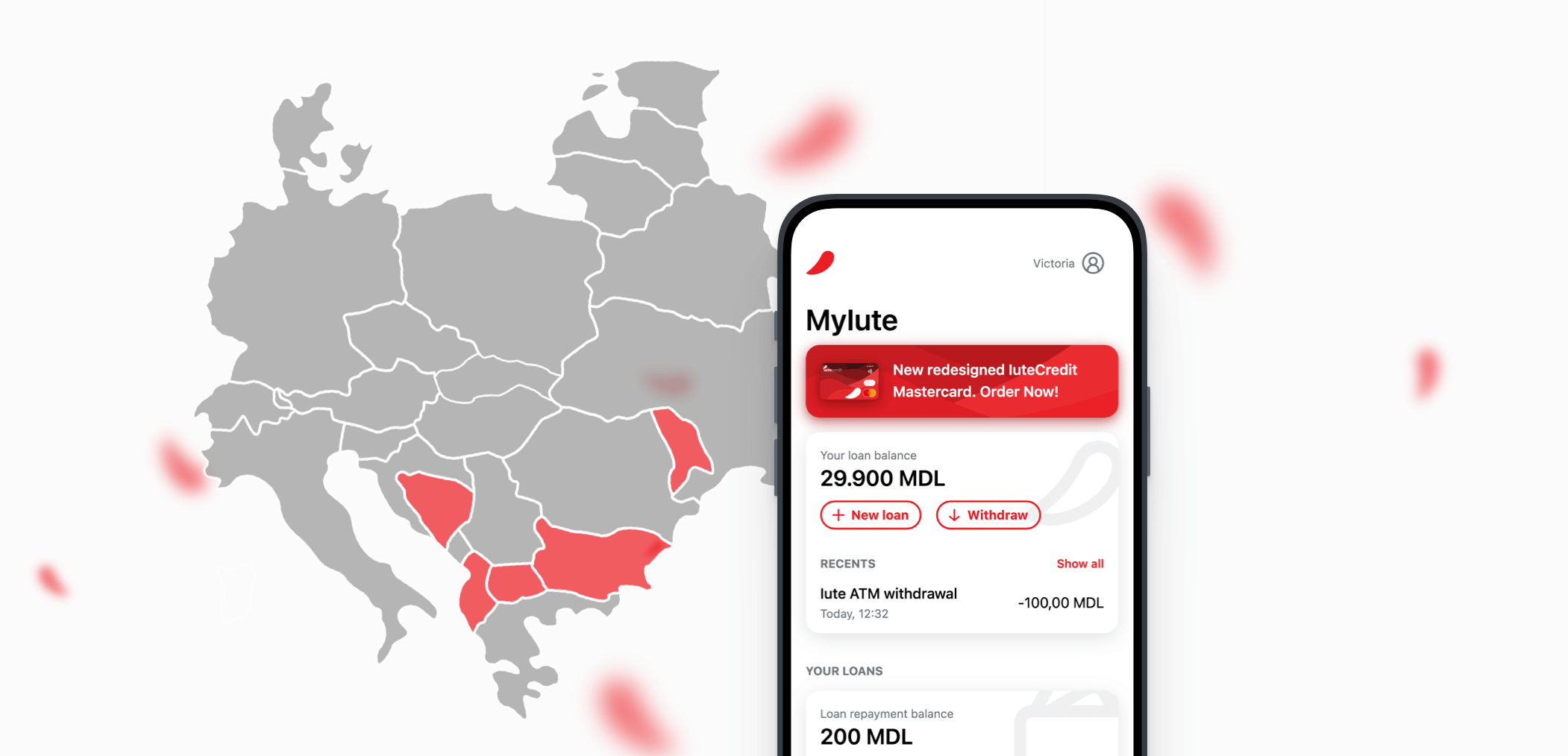 How we helped IuteCredit scale their business in 5 countries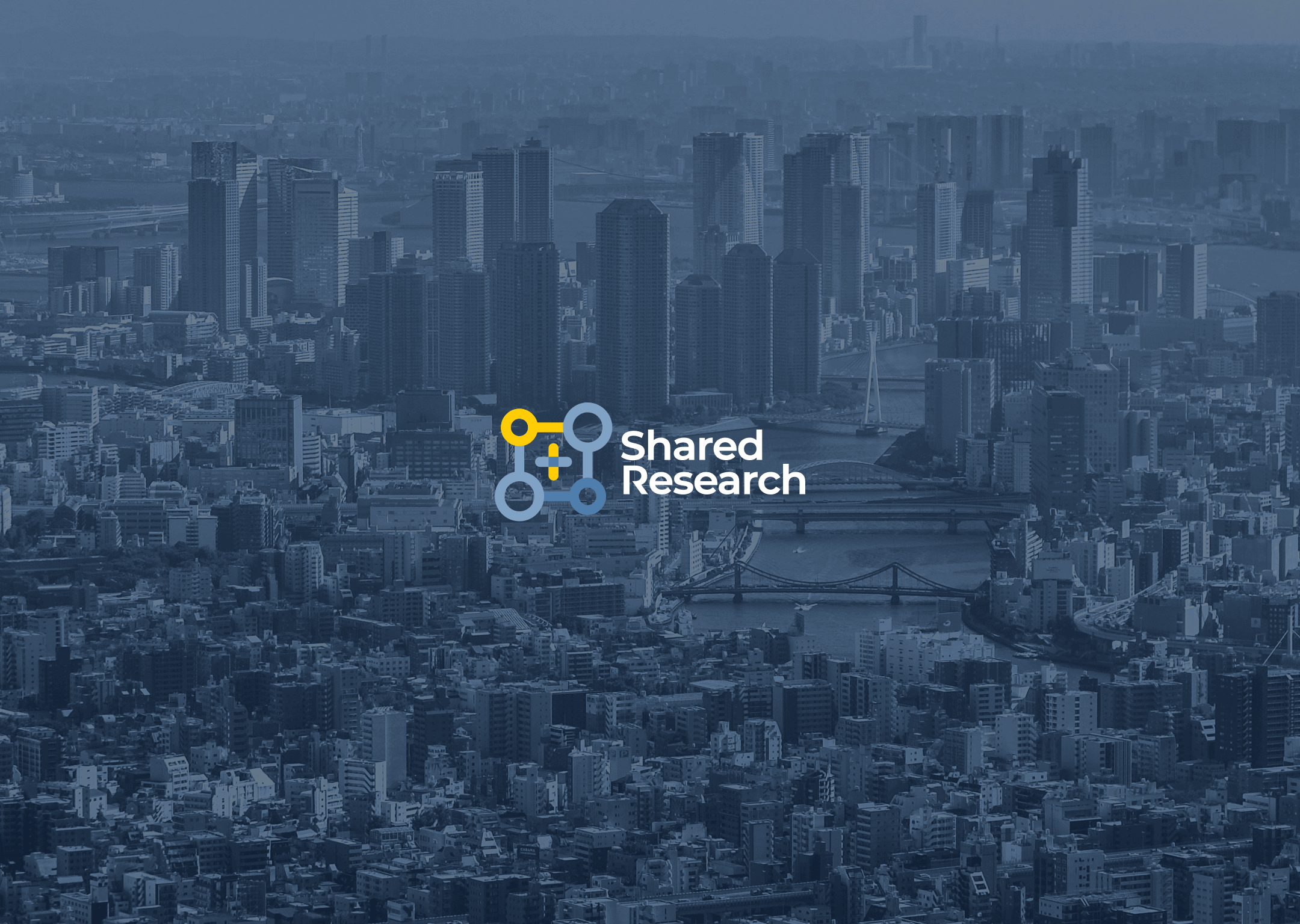 Shared Research brings Japanese stock market companies closer to the international investment community.